To discuss speaking and sponsorship opportunities, or to register an interest joining us at Bulk Terminals Riga 2022, please contact Simon Gutteridge [email protected] +33 (0)321 47 72 19.​​​​​​​
Sponsors and Exhibitors
With thanks to our sponsor for Bulk Terminals 2021 Riga

Bruks Siwertell is a market-leading supplier of dry bulk handling and wood processing systems. With thousands of installations worldwide, our machines handle your raw materials from forests, fields, quarries and mines, maintaining critical supply lines for manufacturers, mills, power plants and ports.

We design, produce and deliver systems for loading, unloading, conveying, storing, and stacking and reclaiming dry bulk materials, alongside equipment for chipping, screening, milling and processing wood for the biofuel, board, saw mill, pulp and paper industries.

We are global and local. You will find our main offices in the US, Sweden, Germany, China, Philippines, Russia and Taiwan, supported by a dedicated network of hundreds of representatives and dealers worldwide. www.bruks-siwertell.com
To view a video of the Siwertell ship unloader in action please click here

Buttimer Engineering is a diversified mechanical engineering company, which specialises in bulk materials handling systems and high-quality steel fabrication.
Founded in Co. Tipperary, Ireland in 1978, Buttimer Engineering has gone from strength to strength in the intervening decades and has expanded into a number of industries, providing engineering services, equipment supply, installation and complete turnkey solutions to sectors such as agri-industry, mining, power generation and many more.In 2005 Buttimer opened a subsidiary in Warsaw, Poland, continuing the company's recent growth.
Buttimer has also been producing ship unloading and port solutions for more than two decades, and in 2014 it launched a bulk port handling equipment brand – DOCKSOLID – which has quickly become one of the most reliable and efficient range of hoppers on the Irish market.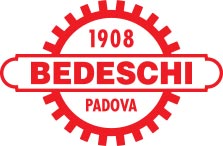 Bedeschi, leader in bulk material handling for more than a century, has an outstanding experience in the realization of complete bulk terminal solutions for the marine sector. Bedeschi is the only company able to provide both stacking/reclaiming and loading/unloading systems, as shiploader, mobile shiploaders, shipunloader, transhipment, eco-hoppers, conveyors system, etc.
The growing scale of international transport of bulk-material requires quick and flexible solutions to react to the fast changing market demand. Our transhipment expertise is the best answer combined with our on-shore applications both for cost and time saving. Of course, reducing environmental pollution and producing eco-friendly bulk handling solutions in line with the most strictly regulations in this field, are Bedeschi first commitments.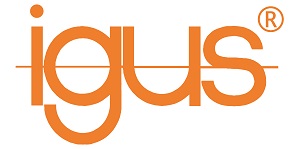 igus® GmbH is a globally leading manufacturer of energy chain systems and polymer plain bearings.
The Cologne-based family business has offices in 35 countries and employs 3.180 people around the world. Igus® operates the biggest test laboratory in the industry: 2.750 m2 bring the idea of "motion plastics®" – polymer machine elements that drive and move – right to life. Here, around two billion test cycles are completed annually.
The goal of all this is to provide our customers with the very best product for their individual requirements – configurable online and deliverable after 24 hours. In the area of predictive maintenance, igus develops intelligent solutions that issue a warning of failure in good time before an unscheduled and very cost-intensive shutdown occurs. Click for details of Long travels with energy supply systems and Solutions for mining and bulk handling
Please click on the links below for igus® Whitepapers
1. Energy Chain -vs- Festooning 2. Energy Chain -vs- Cable Reeling Drum 3. Busbars -vs- Energy Chains
To watch a video of igus® solutions in action please click here

SAMSON Materials Handling Ltd specializes in the design and manufacture of mobile equipment for handling a range of dry bulk materials. SAMSON's portfolio includes equipment for ship and barge loading providing an efficient solution to transfer products from truck to ship with comprehensive dust containment measures. The Stormajor® is a multipurpose piece of equipment ideal for loading smaller ships, barges and rail cars but also for stockpiling in the open air and inside warehouses. The Eco Hopper receives dry bulk materials from grab cranes and thanks to its range of dust reduction features minimizes the spread of fugitive dust in the port area before discharging product to waiting trucks or onward conveyors.
The SAMSON range of equipment provides tailored solutions for the intake, storage and export of dry bulk materials. SAMSON is part of the AUMUND Group of companies which includes SCHADE Lagertechnik and AUMUND Fördertechnik and a network of sales offices and support services worldwide.
Contact:
SAMSON Materials Handling Ltd.
Gemini House Cambridgeshire Business Park
1 Bartholomew's Walk, Ely
Cambridgeshire CB7 4EA / U.K.
T: +44 1353 665001
E: [email protected]
www.samson-mh.com